How to Generate a Report
To generate a report, place your mouse on the Shipments menu on the top menu and in the drop down select Query/List.

You may customize a specific report from the fields within the Shipment Search Criteria.

Within the advanced screen you are able to broaden the range of your report. For example, you can search by: the insured value range, the policy details, the conveyance, the origin, the destination, the invoice information etc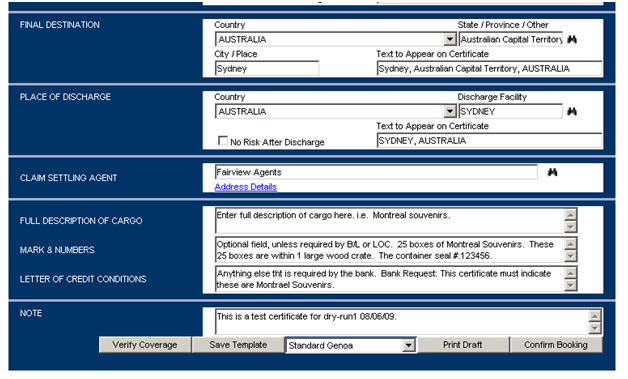 Select Basic Search to return to the Basic Search criteria screen

Select the information you would like to generate in your report.
To generate the report select Search.
Depending on the Report Format chosen, you will either see the report onscreen or in Excel format

If you have chosen an Excel Report Format, when you select Search, a File Download window appears. Select Open to view the report.

The report will open within the Excel program and will display the results.