How To Search For a Certificate
To search for your certificate, place your mouse on the Shipments menu on the top menu bar and in the drop down select Query/List.
Once you are within the Shipment Search Criteria, you may customize your search by selecting Advanced Search.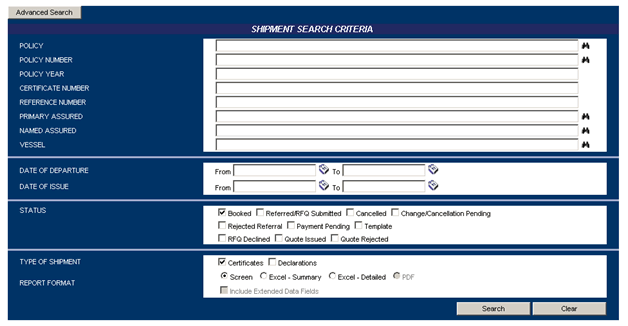 Within the advanced search screen you are able to broaden the certificate search range.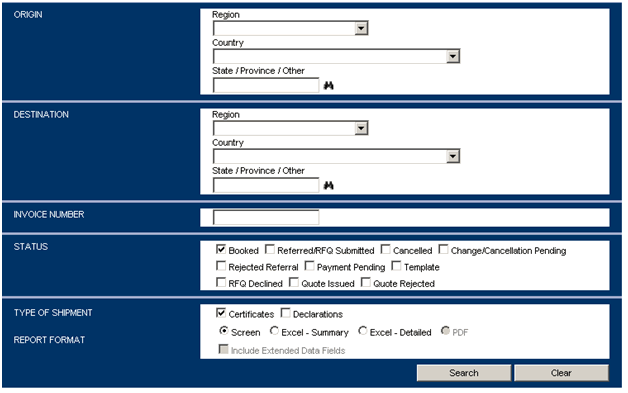 Enter the certificate number in the certificate number field.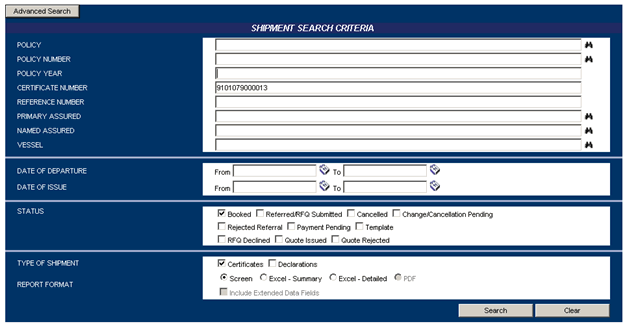 If you do not know the certificate number, you may also run a general search by choosing the appropriate status of the certificate.
In the type of shipment section, please select Certificate and in the Report Format section, please select Screen. These choices are defaulted automatically.
Select Search
Your certificate will appear and you will be presented with the Shipment Review Screen where you can review the shipment information.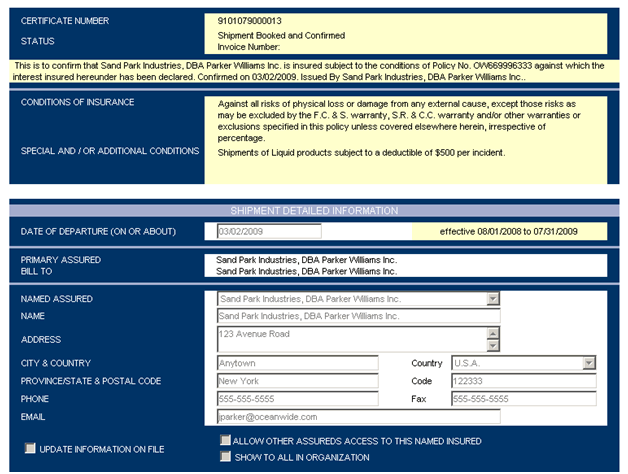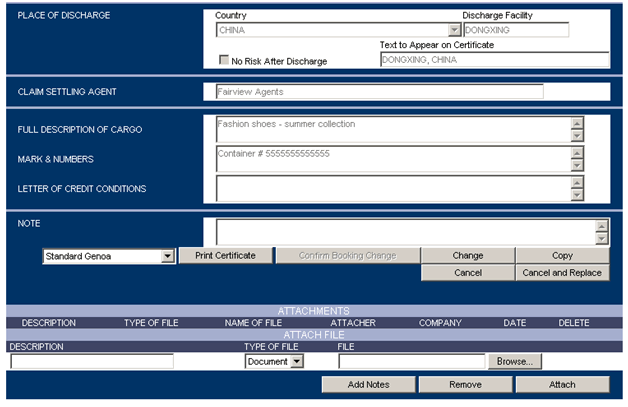 How To Print a Certificate
In order to print your certificate, simply scroll to the bottom of the Shipment Review screen and click on Print Certificate.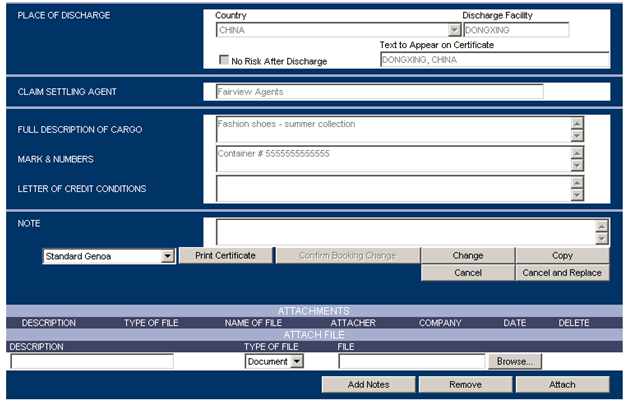 A File Download window will open. In this window, please select Open.
Please note in order to print the certificate, you must have Adobe Acrobat Reader 5.0 or newer installed on your computer.
If after selecting Print Certificate, the File Download window appears and disappears instantly, you will need to double check your pop-up blocker and internet settings. Please refer to the Printing Solutions document located within the document library.
To obtain an official printed certificate, please select the file menu within the Adobe Reader program, and in the drop down menu select "Print".