How to Search For a Vessel?
To search for a vessel, place your mouse on the Tools option within the top menu and navigate to Vessel Search within the drop down.

The Vessel search criteria screen will appear. From here you can search for a vessel by entering the vessel name.
Input the desired Vessel and select Search.
Following a successful search, a list of vessels matching the search criteria will appear. Select the appropriate vessel to review the information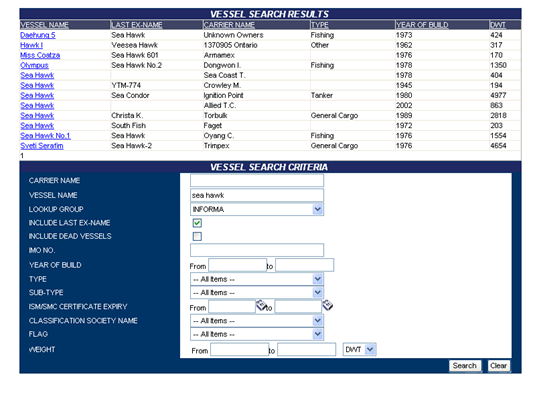 Once a vessel is selected from the list, the General Information of that vessel will appear.
NO RESULTS FOUND FOR VESSEL SEARCH
If you are not able to search for a vessel, it could be due to several reasons. For instance, the vessel name may be spelt incorrectly or the vessel name may be too long. In this case, narrow down the search by typing in the first few letters.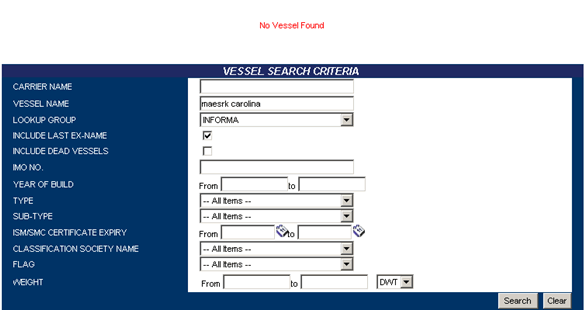 This will yield a list of vessel names that you can search through. If the vessel search results yield many vessels, simply navigate to the next page for more results.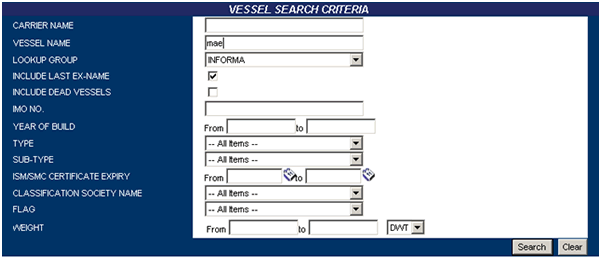 Once you have found the vessel name, select it to review the information.
The General Information of the searched vessel will appear.